Marrakech has been at the crossroads of travel and trade for several millennia. Caravans from the interior of Africa would congregate here and goods would change hands and continue to the coast for trade with the rest of the world.
At the very end of the last millennia, Marrakech took on another role as a major tourist destination. With the tourist influx came some golfers, and a golf boom slowly started. Today the boom is continuing at an accelerating pace, and there are now eleven golf courses in Marrakech, and four more being built. Marrakech is well on its way to surpassing Belek as a major golf destination. The purpose of our trip was to play and review as many of the courses as possible. We managed to play eight of them this time around (click to read the reviews):
And Royal Marrakech, reviewed below:
"How far is it to the hole of Brigitte Bardot?"
The first course out on this trip, Royal Golf Marrakech, was a pleasant surprise. I had actually played the course once before and was not very impressed that time. Many straight and boring holes are what I remembered.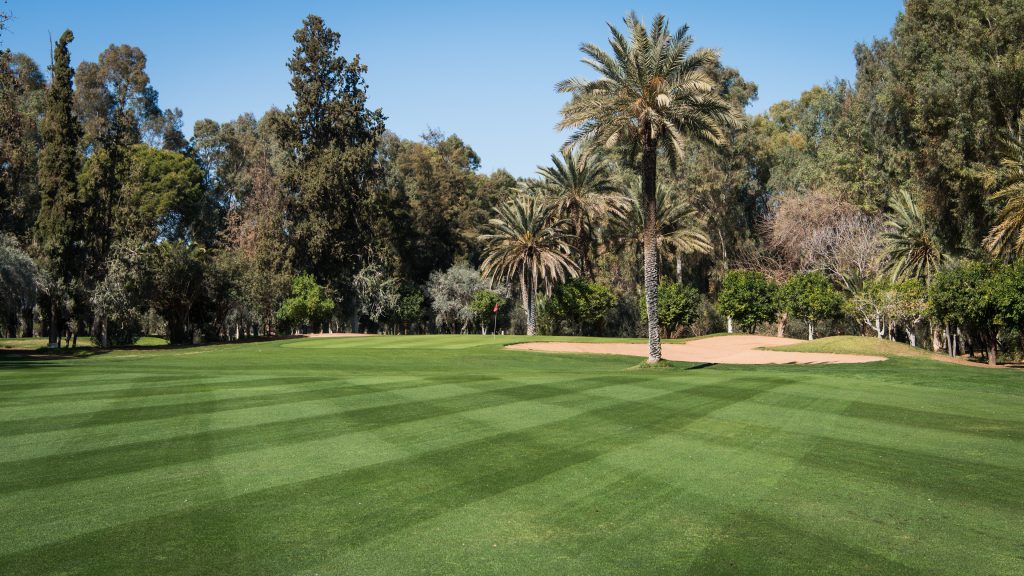 But the course grows on you. It is a fine classical course. Not too difficult, with plenty of opportunities to score. Most holes have fairly wide fairways, and greens protected by bunkers on the side, but if you play reasonably straight you can score well. Most holes also allow for a more traditional running game, where you can approach the green with a low shot and roll the ball onto the green. The greens are not extremely undulated but shaped enough to challenge you. All in all the course provides for a good and relaxed game in pleasant surroundings, with fairways and greens in excellent condition when we visited.
If you are into history, a visit to Royal Marrakech is a must. This is where golf in Marrakech started, and it was the only course for over 50 years. The course was the brainchild of El Haj T'hami el Mezouari el Glaoui, Lord of the Atlas, Pasha of Marrakech. First opened in 1923, it was later commissioned to the French former Open winner Arnaud Massy who finished his redesign effort in 1933. His design has since remained largely unchanged, so when you play the course you can rest assured that you are playing the same layout that Churchill and Eisenhower played during their WWII meetings in Marrakech.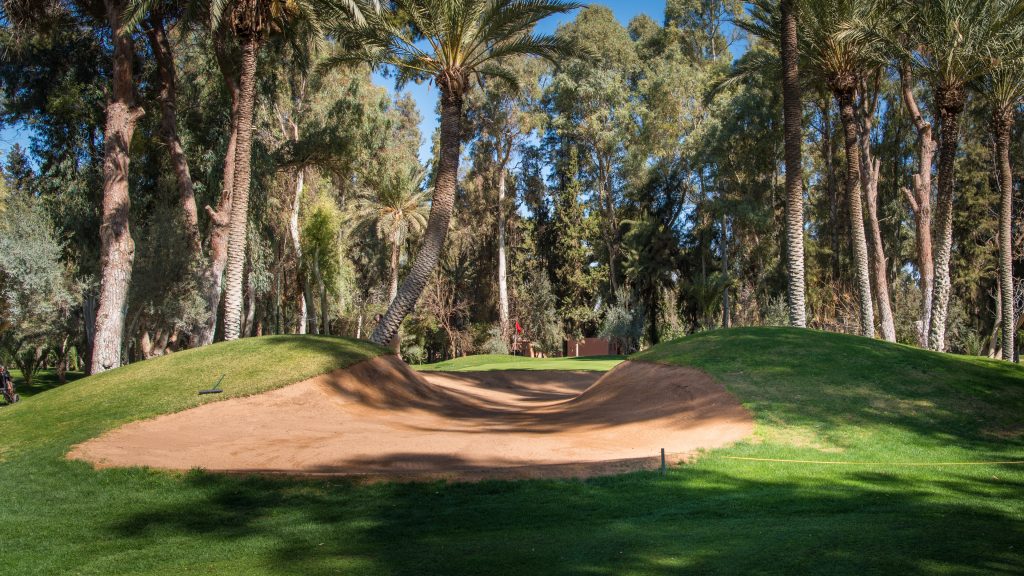 Another feature that has remained unchanged is the short par 3 that you can see in the picture above, famously nicknamed the "Brigitte Bardot". I wonder why?
After golf you can enjoy some good food and drink on the clubhouse terrace. All very reasonably priced.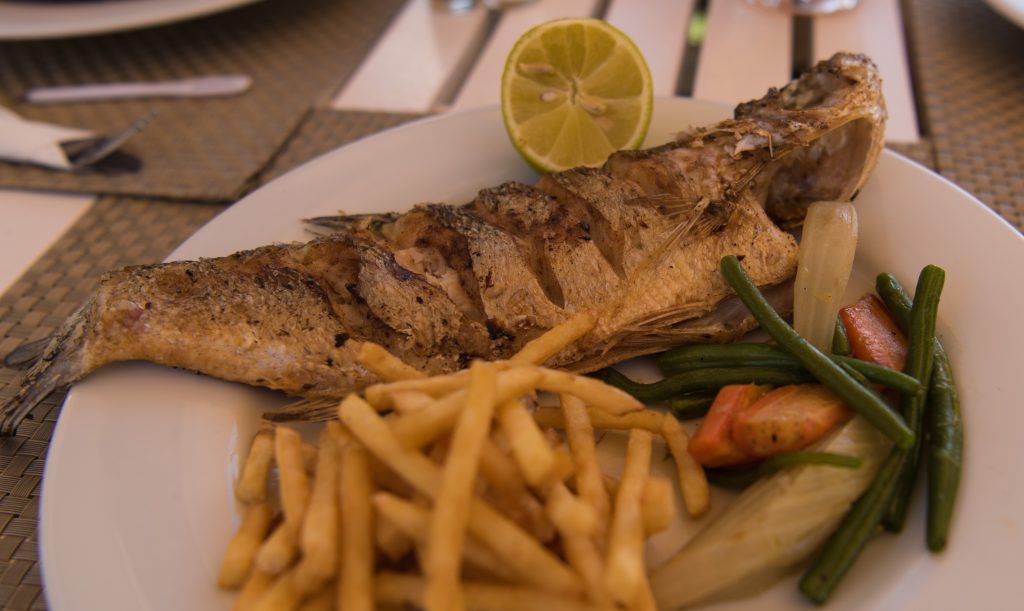 All in all, Royal Marrakech offers a nice golf experience, like a Sunday afternoon walk in the park. As an old-style course with wide-open green entries and holes that are not overly long, everyone will play well at this course.