The entire course is built on sand. The terrain along the Gulf of Riga is fairly flat, and the fairways mostly follow the natural levelness with only slight undulations. The greens, however, have been shaped much more aggressively, featuring many undulations and often several different plateaus. Moreover, the greens are in most cases well-guarded by links-style sand bunkers with overhanging grass, known as "beards."
To be completely accurate, there are actually no bunkers on the course, as all sandy areas are designated as "waste areas." This means that you're allowed to ground your club and take practice swings in the "bunkers." Strictly speaking, you don't need to rake after yourself either, but it's, of course, a matter of courtesy to do so.
Easy to reconfigure the course according to weather and wind
Another characteristic of the course is that there's only one cutting height for the fairways. Therefore, there's no intermediate height between the fairways and the rough. Many of the holes have fairways with elongated bunkers, waste areas, on one side and rough on the other. The rough is very reminiscent of what you find on links courses, so it's usually not a problem to locate the ball.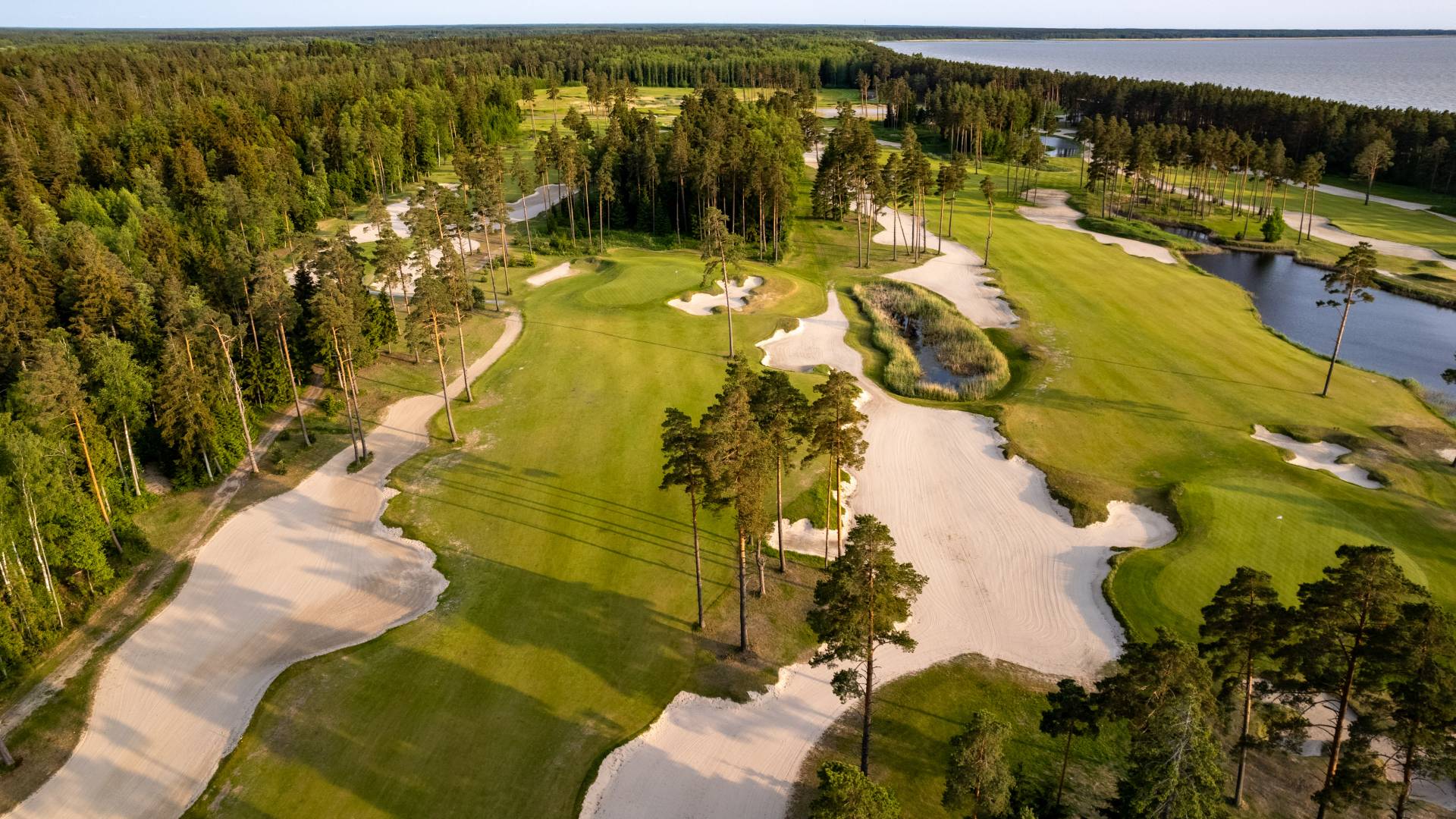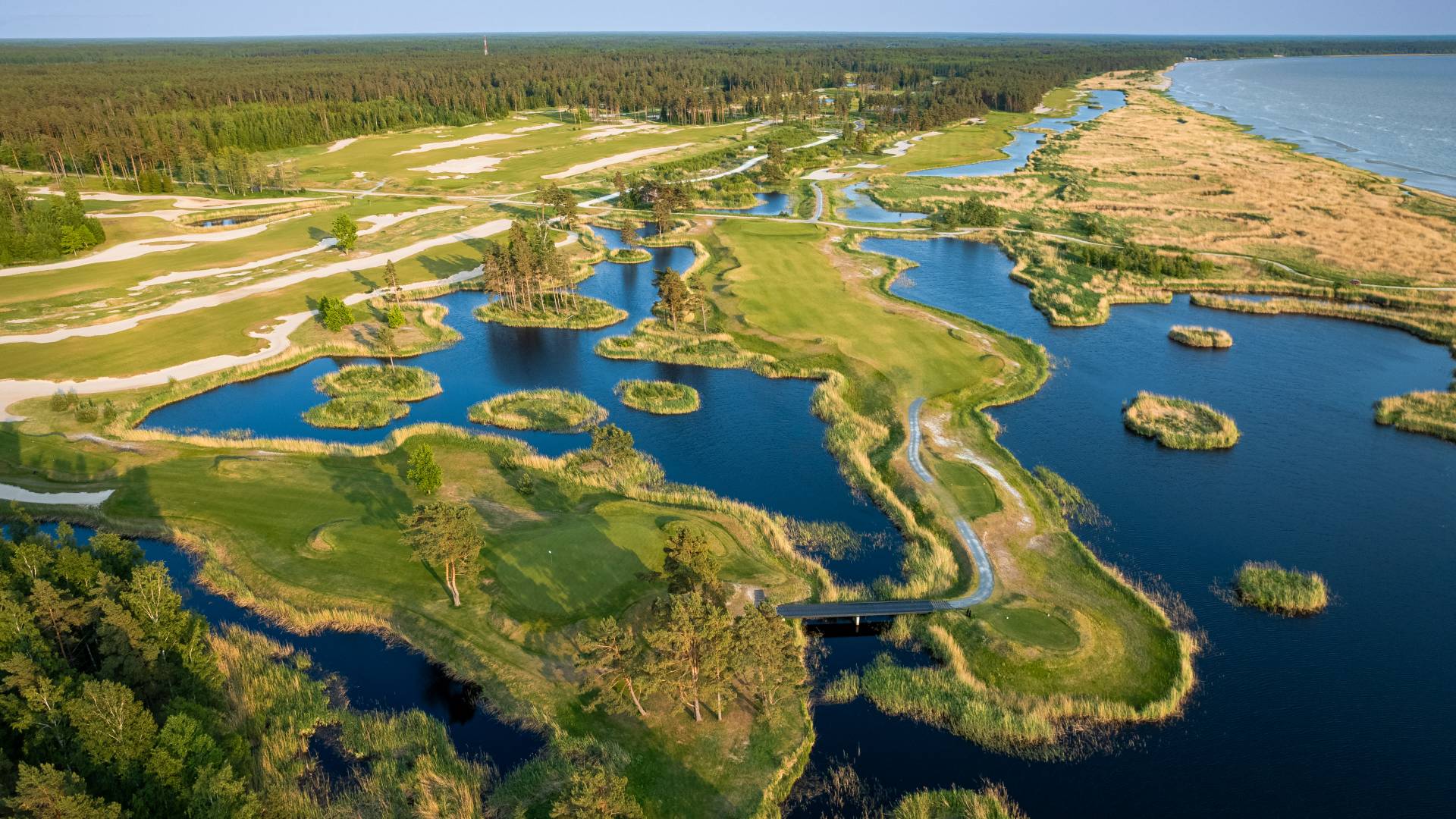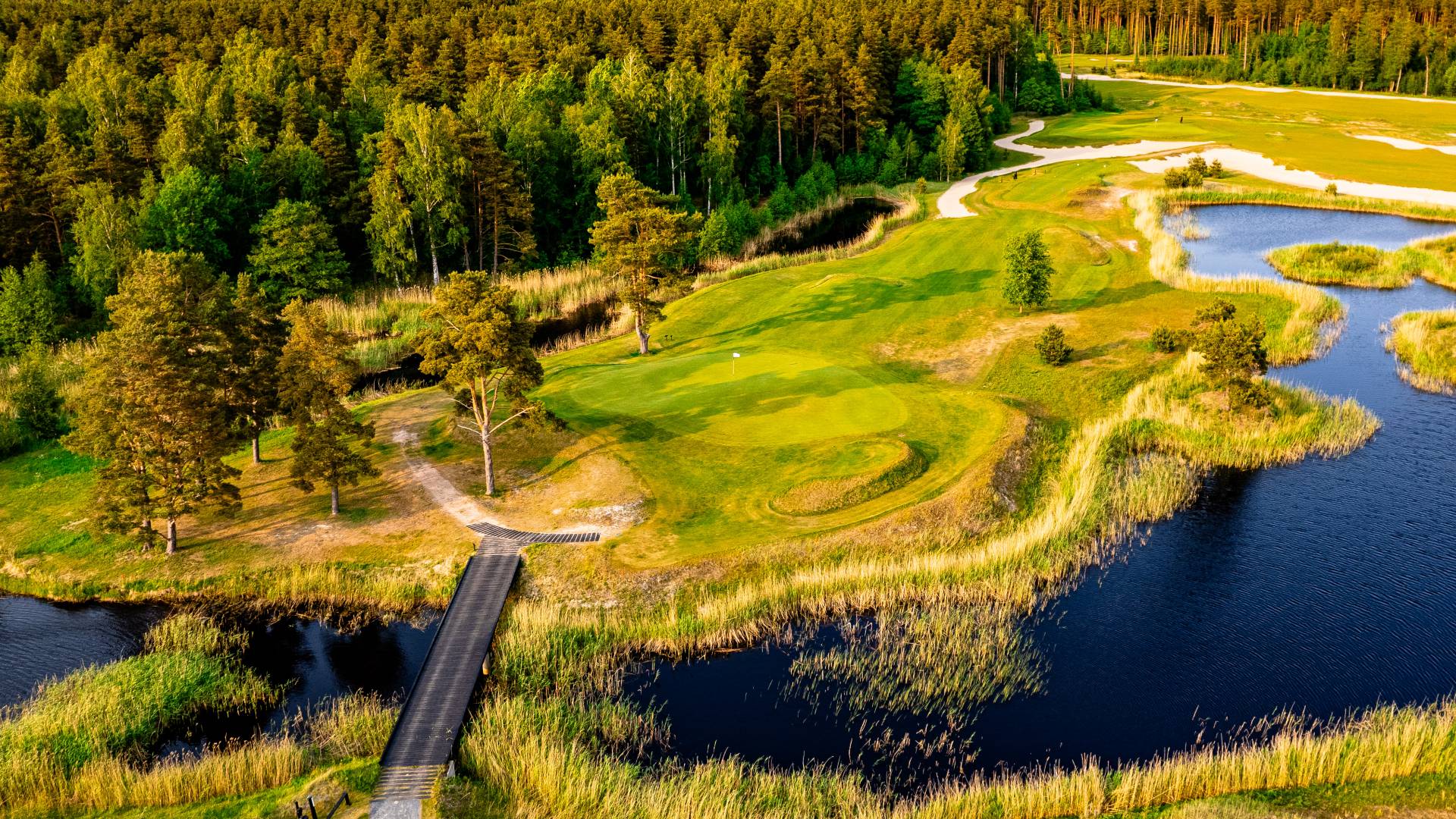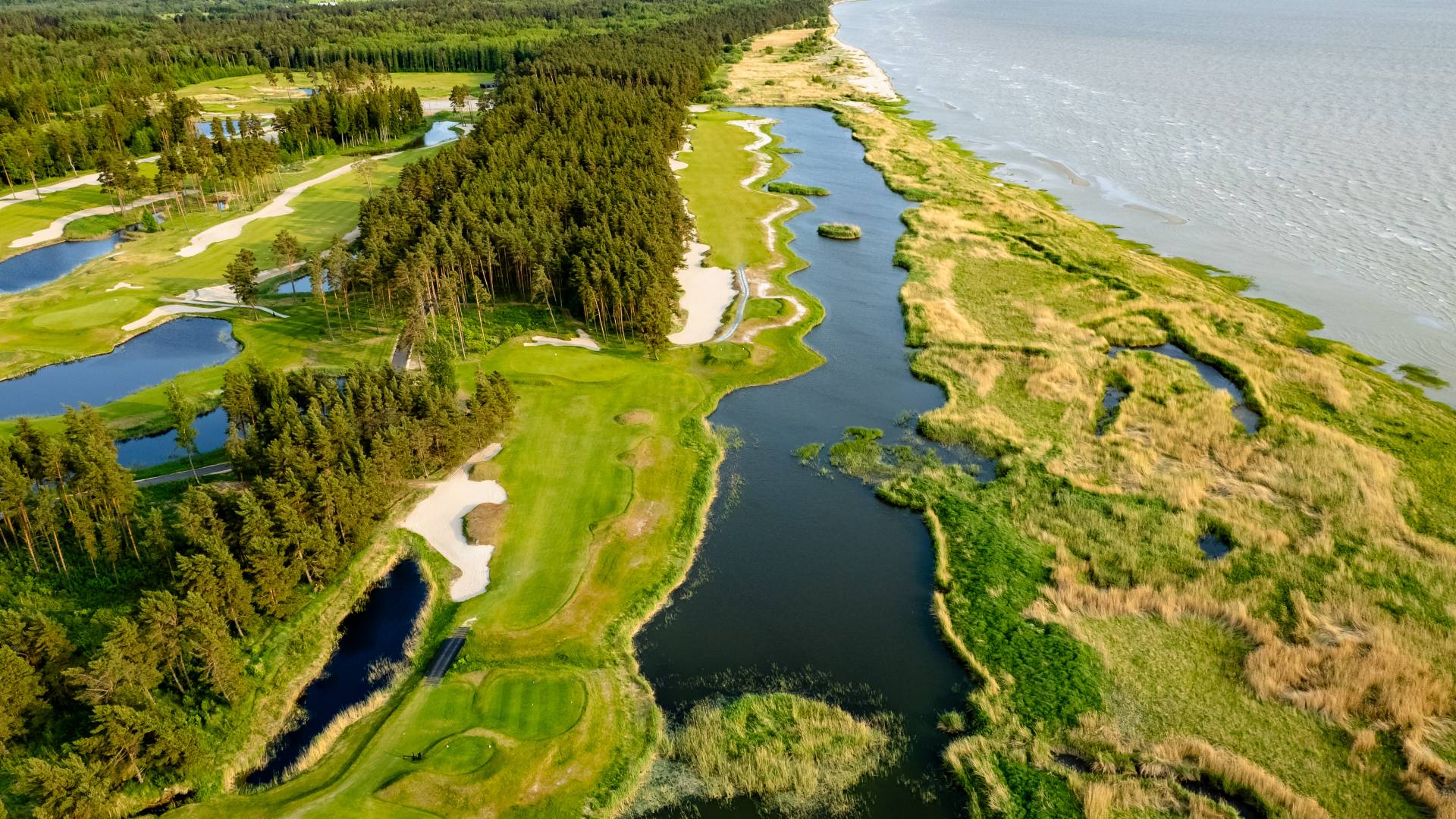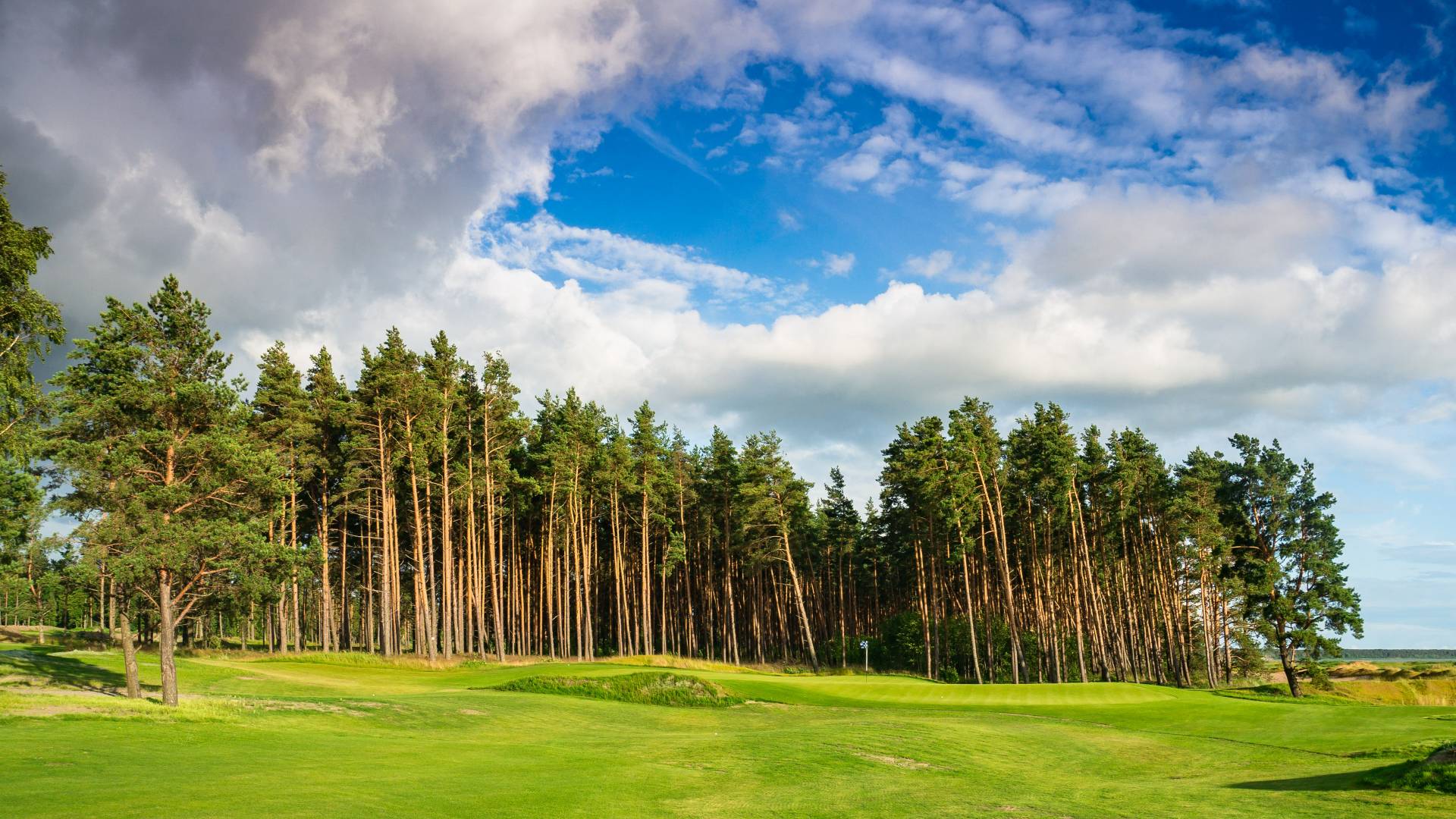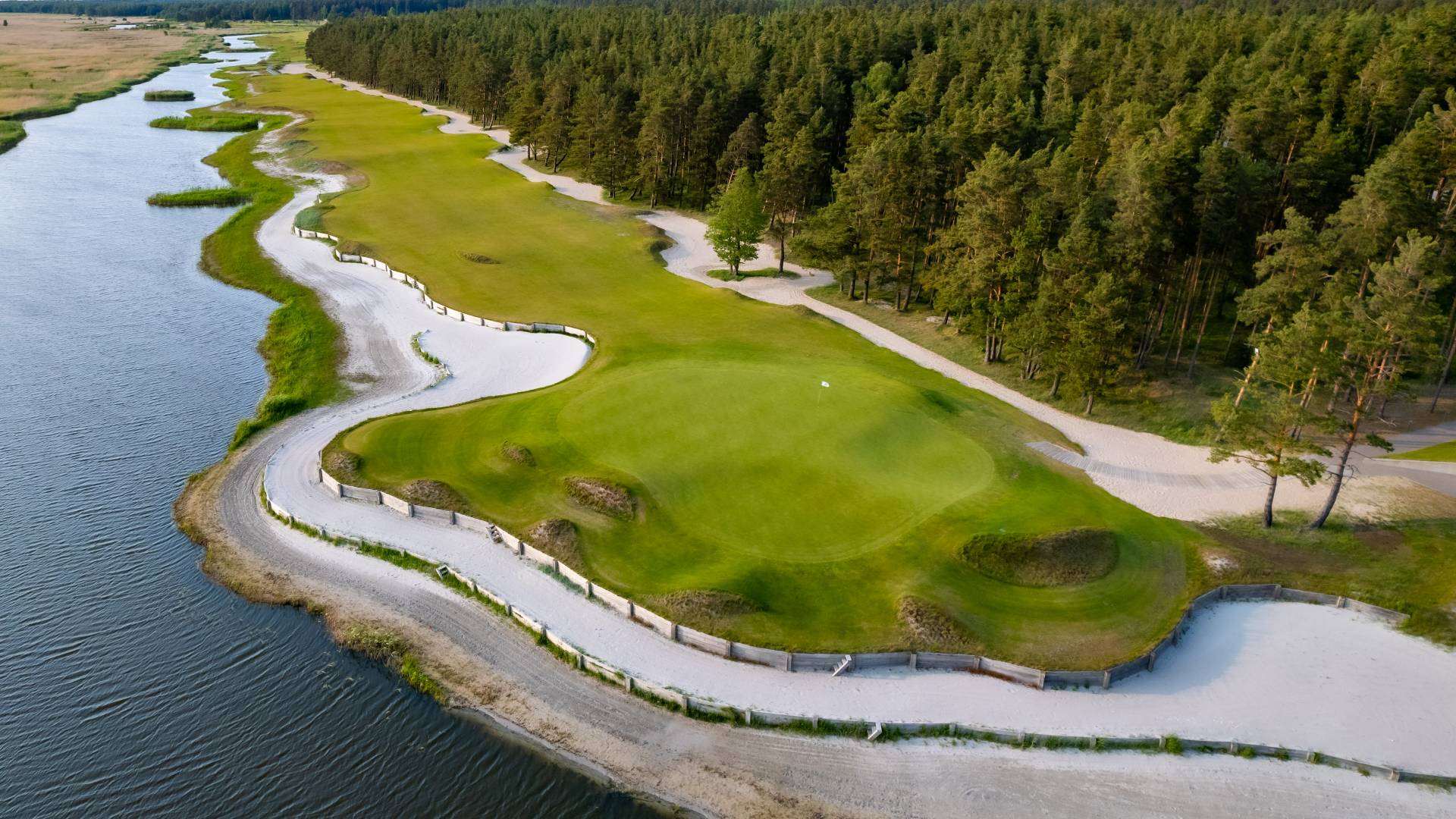 Slide with caption
Hole 8 on the left and hole 10 on the right
Slide with caption
Pärnu Bay seen from the far corner
Slide with caption
Hole 14 is a short par 3 that takes us to the coastline
Slide with caption
Holes 17 and 18 at Pärnu Bay
Slide with caption
The beautiful par 3 17th hole with a wall of pines framing it
Slide with caption
The 18th hole is tricky in the wind






Since all fairways have only one cutting height, the greenkeeper is free to position the tee boxes where it best suits the day. With this flexibility, they can set up the course according to the weather or the players who are going to play the course on that particular day. For instance, if it's very windy, they can move the tees forward, thus maintaining the pace of play despite challenging conditions. A clever feature indeed.
Pärnu Bay Golf Links (Links Course) Information

Number of holes

18

Greenfee, 1 (low) - 5 (high)

4

Course Availability

Open to Public

Season

April - November

Course Type

Links

Course Designer

Lassi Pekka Tilander

Year Opened

2015

Start Interval

10 minutes